Kimmy Kirkwood lost the love of her life on January 31, 2012 and although nothing will ever be able to bring him back, she finds solace in reconnecting with him through Facebook posts and photos they had shared. Her boyfriend, Marine Sgt. William Stacey, was killed by an improvised explosive device during a tour in Afghanistan, shortly before he was planning to propose to her.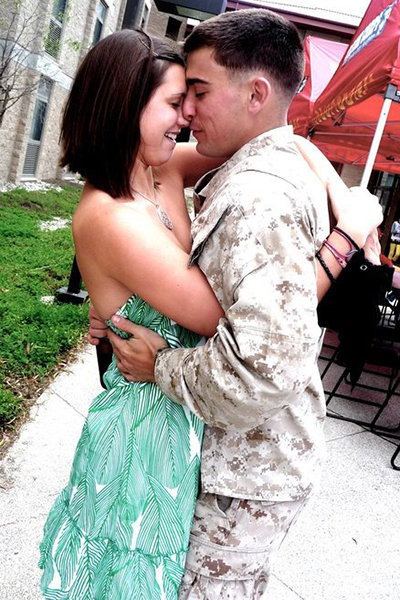 Kimmy and Will's love story was posted on a special website that Facebook created to commemorate its 10th anniversary earlier this week. Since then, it's gone viral and struck a chord with millions of readers, serving as a testament to the power of eternal love, which can endure even after someone has passed.
To understand why what Will and Kimmy had was so special, you need to take a look back at their Facebook timeline:
2007: They met in high school but their opposites-attract romance — she's a self-described goody two-shoes and he's a bad boy — didn't blossom until Kimmy's sophomore year of college at Chapman University, when she discovered Will was stationed just 20 miles away. He asked her out on a date, but she turned him down ("I was too wrapped up in my own world to see what was standing in front of me").
August 2008: They wouldn't cross paths again until seven months later, when Will returned from his deployment in the South Pacific and something finally clicked. 

September 2008: The couple's honeymoon period was abruptly cut short when Will left for a tour of duty in Afghanistan and Kimmy studied abroad in Italy.
2008: They reunited and enjoyed the longest amount of time they would ever get to spend together (10 months), during which they moved in together and turned 21. Kimmy writes that, "I was a better person when we were together; he brought out a side of me I had no idea existed."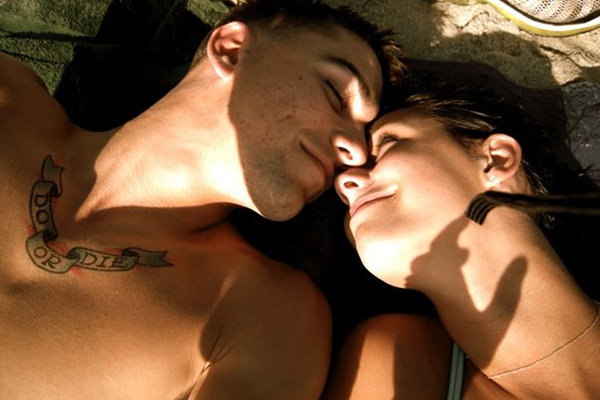 2009: Will left for another deployment in the South Pacific. Like many other couples where one (or both) partners devote themselves to serving their country, their love was tested. A low point: Will was sent to the coast of Yemen and wasn't able to contact Kimmy for two months.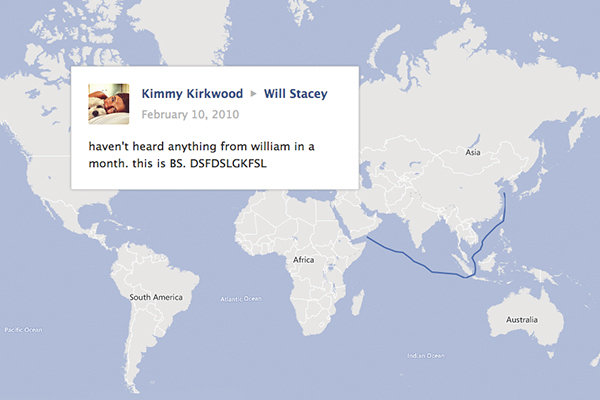 2010: Will came home, bought Kimmy a dog named Otis and the two enjoyed acting like "normal 20-somethings" — until he decided to re-enlist.
2011: After four deployments in three and a half years, the couple looked forward to getting engaged and starting their future together. 
January 2012: After Kimmy received the tragic news that Will passed away, she sent one final "I love you" message on Facebook and rediscovered a treasure trove of photos and posts that they had sent to one another throughout their courtship.
She writes that, "There were a lot of tears, followed by laughs and more tears. I felt my heart break again and again, but I realized how amazing it was to have this reminder of who we were together...I didn't think about it much then, but having it all in one place took on a complete new meaning when I lost Will forever."
All photos courtesy of Kimmy Kirkwood / Facebook
—Stefania Sainato