Catherine Scrivo and Andrew Baker, from Astoria in Queens, NY, planned on having a simple City Hall wedding on November 2, followed by dinner at a nice restaurant with their immediate families. Then Hurricane Sandy hit the area, and their seemingly-simple wedding suddenly became a lot more complicated.
At first, the couple considered rescheduling, but travel arrangements had already been made and paid for by their families, both traveling from Buffalo, NY, and finding another time for everyone to come into town seemed nearly impossible. 
A day before their scheduled flight, Andrew's parents found out it had been cancelled. Instead, they packed up the car and made the seven hour drive. Catherine's parents also drove.
The couple and their families had made arrangements to stay at the Conrad Battery Park Hotel, but once Sandy hit, they had to evacuate. They were able to get reservations at the Hilton 57th Street but later had to evacuate that hotel as well, due to a dangerous dangling crane across the street. Luckily, the Conrad hotel reopened shortly after, thanks to a large generator powering the hotel.
The day before the wedding, City Hall was still without power. Unsure whether the marriage bureau would reopen in time for their wedding, they scrambled to find a new officiant and luckily secured Judie L. Guild with 24-hours notice. 
The florist cancelled the day before. "I figured that we'd just go without flowers — it was the last of my worries," said Catherine. The bed and breakfast where they'd planned to take a mini moon also was without power and cancelled their reservation.
The night before the wedding, after everyone had arrived safely, the group took a walk around the neighborhood and decided to have the ceremony in the park across from the hotel. "I was just relieved that we were going to be able to get married with all of our families present," said Catherine. 
While the cancellations kept coming — Catherine's hair appointment was cancelled at 10pm the night before the wedding — the generosity of businesses around the hotel came pouring in. A barber at the salon in the Conrad agreed to do Catherine's hair. "He was very blunt about the fact that he did not have much experience with women's hair, but I think he did a wonderful job!" A florist located outside the hotel whipped up a bouquet and boutonniere for the couple.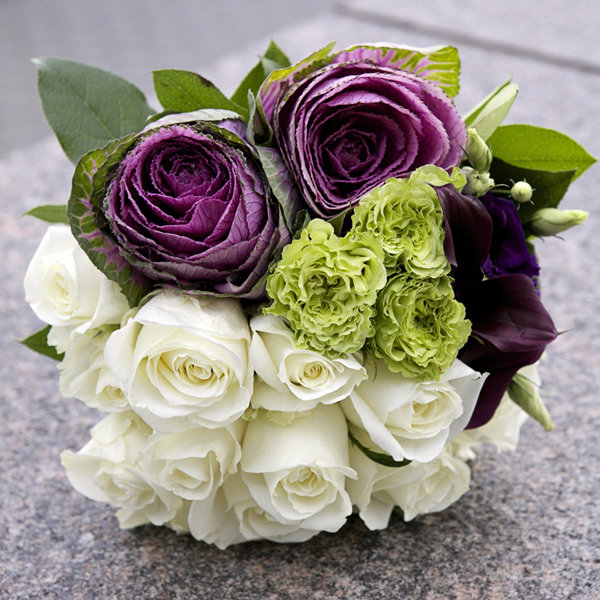 Photographer Laura Pennace, from Bay Ridge, Brooklyn, took the subway — still running very limited service — as far as she could, then walked nearly three miles across the Brooklyn Bridge and through downtown Manhattan to the park. "I'm really happy Catherine and Andrew went ahead and kept their wedding date," said Pennace. "They worked around the unexpected obstacles and were just so happy to be able to be married on that day."
Despite the challenges, Catherine couldn't be happier with how the wedding turned out. "It was fabulous; everything I could have dreamed of, despite the fact that everything I had planned fell apart. We were surrounded by our loved ones and looking out at the Statue of Liberty and Ellis Island, where both of our ancestors had passed through to enter this country. Most importantly, we were all safe. It was a truly memorable moment, especially when the Coast Guard flew overhead in the middle of our vows. It was not what we planned, but we will always have the story of our crazy impromptu wedding."
"It felt really nice to be downtown and see that, for the most part, everything looked okay," said Pennace. "I think keeping their wedding date and moving it to Battery Park was kind of a way to show resiliency in the face of such extreme challenges."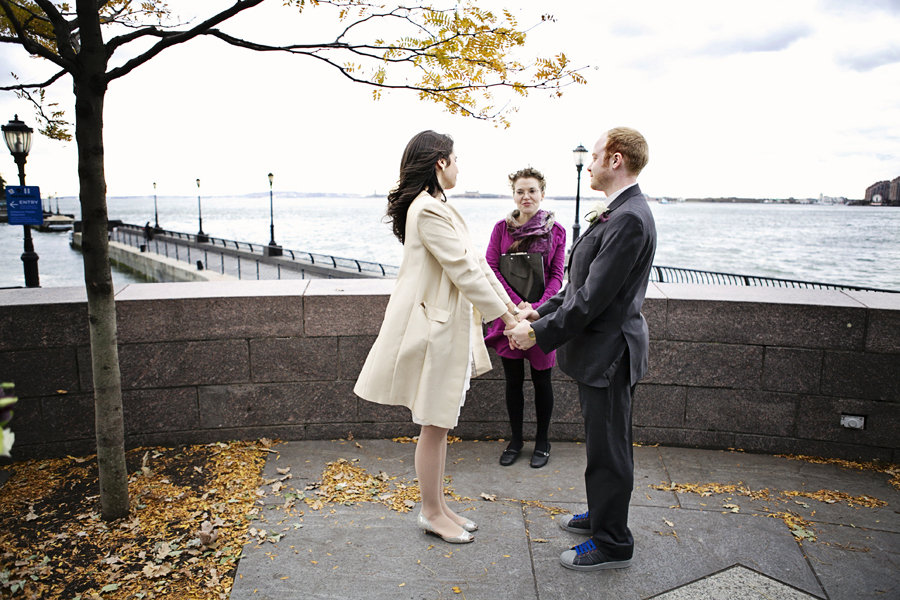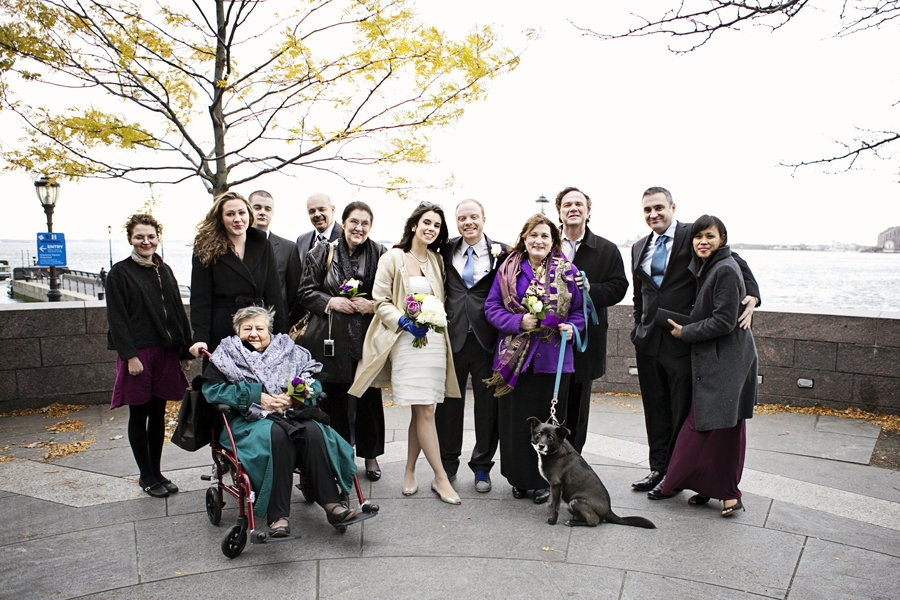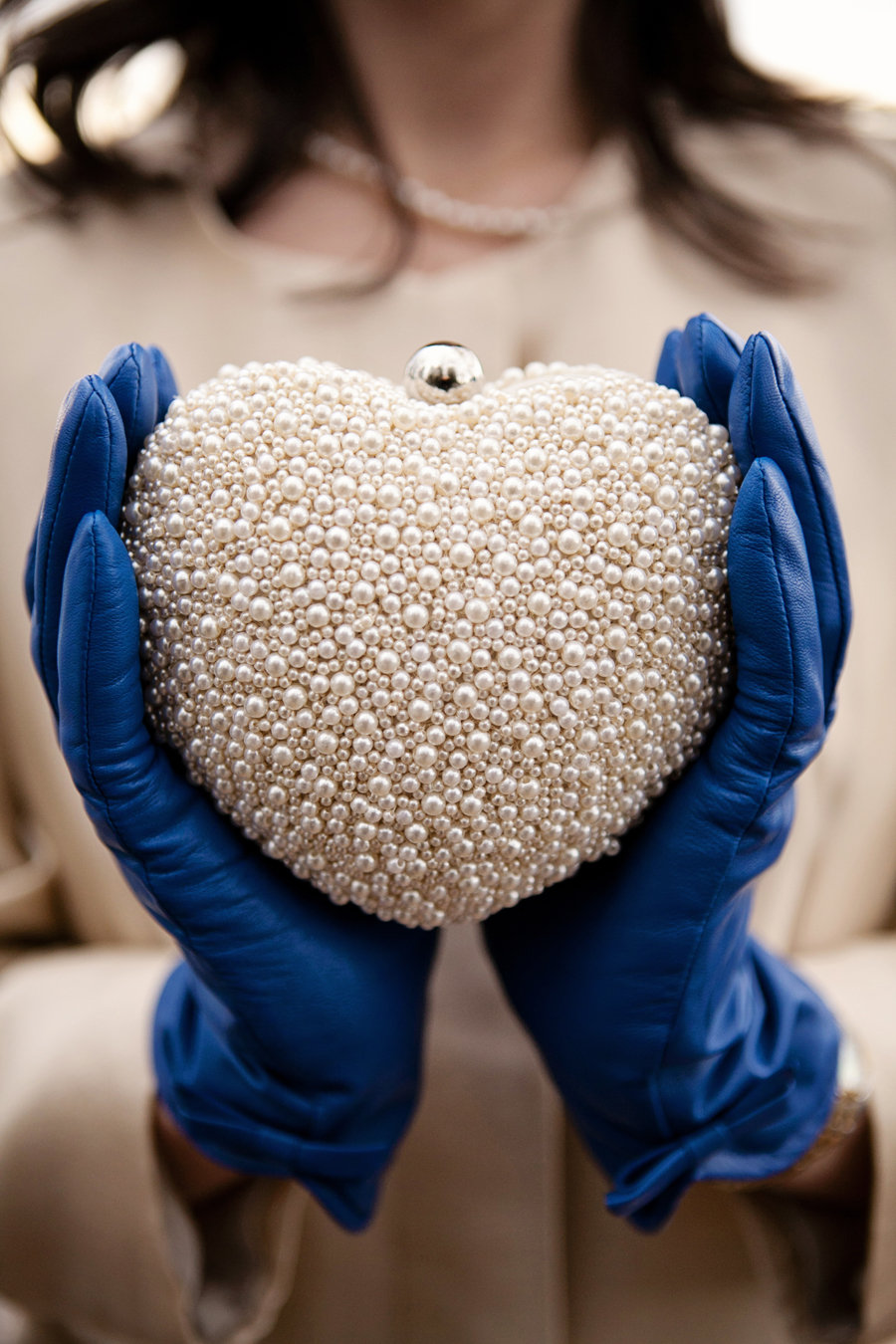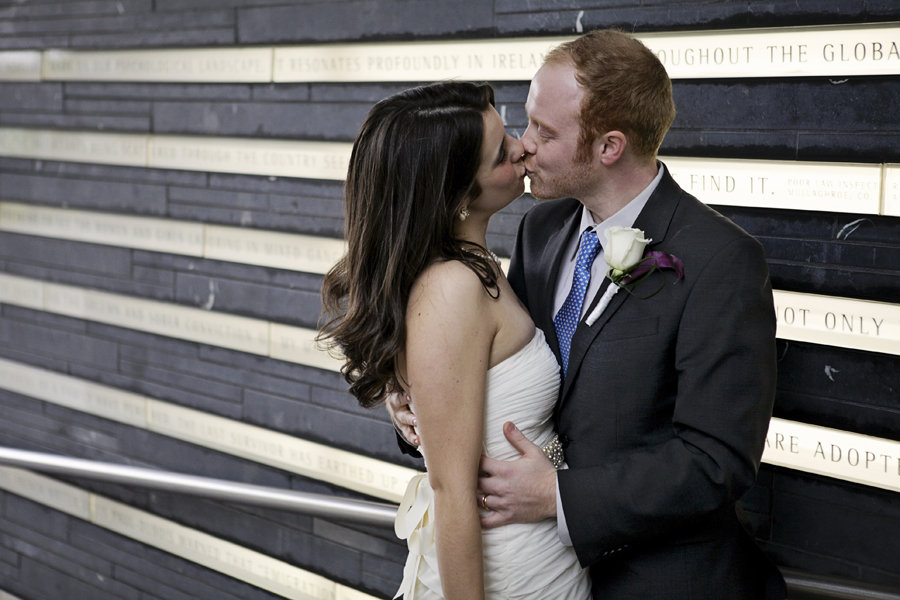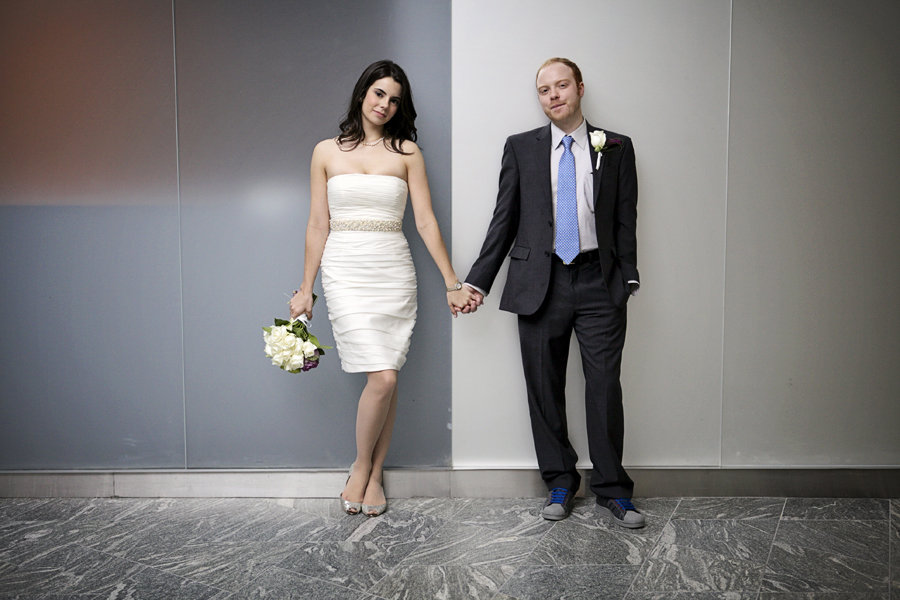 —Kristen O'Gorman Klein