Worried about the chance of rain on your big day? British newlyweds Katy Lomas and Richard Owen not only went through with their wedding despite a series of horrific weather setbacks but they also did it with their enthusiasm intact.
As the wedding party made their way down the aisle of the conservatory at Wentworth Castle, it began to downpour. The couple's vows were inaudible over the sound of torrential rain as the storm raged outside. The glass roof cracked and water began pouring in — soaking the 100 guests in attendance. "We just stood laughing about the rain and then we saw the roof was leaking. Soon, our guests were drenched. We could not believe it," the groom told the Daily Mail.
Once the ceremony ended, the newlyweds discovered that their outdoor teepee reception was completely flooded. Miraculously, the staff — along with the help of friends and family — worked together to move the entire party back into the conservatory so that the event could go on as planned.
When Katy's father went up to the makeshift bar to grab the first pint of beer, everyone cheered. Just when it seemed like the rest of the wedding would run smoothly, the power went out, cutting off the DJ. Instead of letting this ruin the party, Katy, Richard and their photographer, Jon Dennis of S6 Photography, decided to take some more shots in the rain.
"I knew that something special and quite unique was taking place. I encouraged Katy and Richard to embrace what was happening and that's exactly what they did!  Everyone had fun and it was incredible to be a part of," Dennis tells BG.
See all of their incredible wedding photos below!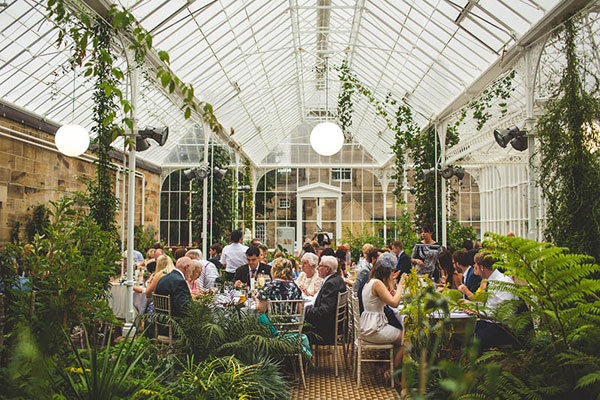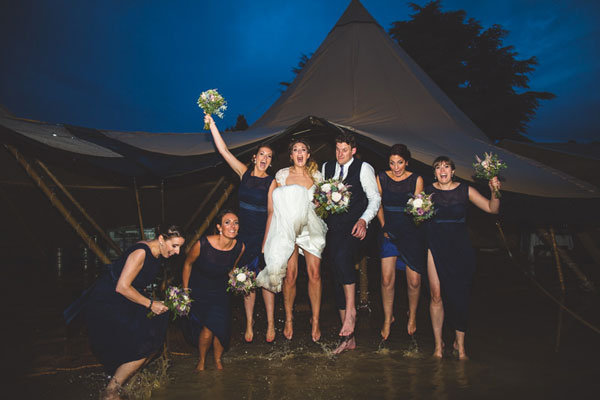 In his interview with the Daily Mail, the groom said that "It's not about the perfect venue and the perfect flowers, or even the perfect weather. It's about Katy and I getting married — and that's what we did." "I look back on those photos now and I would not change a thing. It was perfect," the bride added.
The love birds are currently on a well-deserved honeymoon in Oman, an Arab state in Southeast Asia. Congratulations to the happy couple!
Photos courtesy of S6 Photography
— Mary Gillen