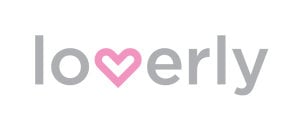 Loverly is the heart of weddings: a visual inspiration search engine designed to help brides discover ideas, people to hire, and things to buy. Loverly makes finding beautiful wedding inspiration easier than ever! Their images are powered by the best wedding publishers and wedding shopping partners on the web. Find Bridal Guide on Loverly >>
Want to get the guys more involved in the big day? From the groom's cake to burying the bourbon, here are the best men-centric wedding traditions.
Groom's Cakes
The tradition of serving a groom's cake dates back to the Victorian era, when couples served one cake to guests, one to the groomsmen, and one to bridesmaids. Couples in the U.S. South adopted the tradition and serve up groom's cakes featuring the marrying man's interests; the tradition has gained popularity around the country as a result.

Photo Credit: Meg Baisden Photography on Southern Weddings via Lover.ly
More eye-popping groom's cakes >>
Burying the Bourbon
Another Southern tradition, this one is said to keep rain away on the wedding day. The groom and his groomsmen must bury a full bottle of bourbon upside at the wedding location exactly one month before the big day.

Photo Credit: Lover.ly
Learn to make a classic mint julep >>
Blocking His Way
Russians have a tradition of setting up obstacles for the groom on his wedding day. The groom must answer questions about the bride, complete physical tasks, and locate his beloved before sealing the deal.

Photo Credit: Matt & Katie Photography on Polka Dot Bride via Lover.ly
Browse sharp suits for stylish grooms >>
The Groom's Tisch
It is customary at Jewish weddings for the groom to dine with male relatives before the wedding (today's grooms often include female friends and family at the tisch). The groom's reception is a special time to carry out prayers, customs, toasts, and sign the Ketubah (the Jewish marriage contract).

Photo Credit: Beautiful Day Photography on Inspired By This via Lover.ly
Get modern Jewish wedding inspiration >>
The Serenade
In parts of Italy, the groom and his family throw a party — a "Serenade" -— in the streets outside the home of the bride on the wedding day. The groom sings to the bride until she appears.

Photo Credit: Cherryblocks on Bride and Breakfast via Lover.ly
The best wedding kisses of the week >>
Tell us: Which of these traditions would you include in your wedding?
—Stephanie Hallett