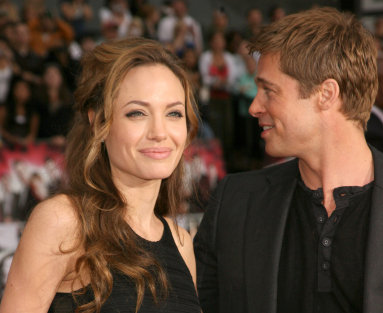 Rumor has it, Brad Pitt and Angelina Jolie are planning to tie the knot this weekend at their home in France.
Guests are already arriving under the pretense of a 50th anniversary bash for Pitt's parents, Jane and Bill. But Brangelina certainly wouldn't be the first couple to surprise their guests with a wedding — earlier this year, Mark Zuckerberg and Priscilla Chan invited friends and family over to celebrate Dr. Chan's med school graduation but shocked them all by throwing an intimate backyard wedding instead.
Recently, Pitt gave Jolie a $400,000 "pre-wedding gift," generating buzz that the wedding isn't far away. 
We know rumors are always swirling about these two, but what's intriguing is that the couple reportedly flew in the jeweler who made Jolie's stunning engagement ring, and Pitt's BFF George Clooney is current at his home in Lake Como, just an hour's flight away. 
What do you think; will they tie the knot this weekend? 
—Kristen O'Gorman Klein
Photo Credit: GYI NSEA/iStockphoto