There are many reasons why you should include The Emerson Resort and Spa in the Catskills in your wedding -- here are the top 5.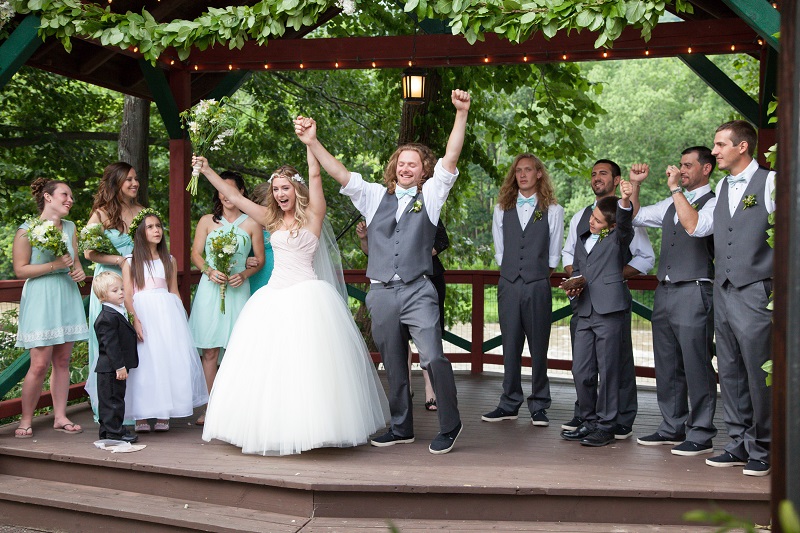 1. It's Geographically desirable 90 miles outside of New York City and the concrete jungle is suddenly transformed into nature's wonderland. Green is the dominant color and with each passing treetop, the harsher sights and sounds of the city recede in your rearview mirror.
2. The Awesome Beauty of the Catskills At the Emerson, you can save big on your wedding flowers and instead use nature as your backdrop. Take advantage of the stunning scenery surrounding the property for your wedding decor, including the pine-covered peaks of the Catskill Mountains and the Esopus river which flows the length of the property. (Not to mention the world's largest Kaleidoscope!) It's all at your fingertips.
3. It's Pet-Friendly! If you're broken-hearted about leaving your beloved pets behind on your big day -- worry not! The Emerson is pet-friendly and many have said "I Do" with their furry friends by their side.
4. First-Class Spa No need to travel the world in search of a first-class spa for your bachelorette weekend. Make off with your 'maids to the Emerson's brand new, recently renovated world class spa. Let yourself get lost in the quiet of their relaxation room before experiencing one of their amazing treatments and finishing up with a soak in their hot tub overlooking the Esopus.
5. Outstanding, Affordable Food -- The Woodnotes Grille at The Emerson offers up farm-to-table dishes in the spirit of the region that are long on flavor and short on NYC prices. Look out for General Manager Greg Gagne and Sous Chef Ryan McClintock's creative breakfast and brunch dishes, including a baked oatmeal that is simply otherworldly.
-Jennifer Lazarus