I love candles. Their soft glow easily transforms the look of a room, and the wonderful scents are a testament to the benefits of aromatherapy. As my friends and family well know, I never tire of receiving candles as gifts, and I keep one on my desk at all times and light several at home in the evening. They make great gifts for your bridal party, family members or as a special thank-you to vendors or anyone who's gone above and beyond in helping you plan the big day. Here's a rundown of some unique candles for family and friends or to use for your own enjoyment.
1. From The Fleur Collection, these luxe candles not only look fantastic but the scents are also amazing. I love the "Figue" candle, $45, from The Noir Collection, with its black glassware and single gold bee and rich scent of fig, citrus, honey and vanilla.
The "Neroli" candle (a refreshing blend of orange blossom, freesia, and neroli mixed with lemon and musk) and the "Vintage Gardenia" candle (a heady mix of lily of the valley, gardenia, citrus and ylang ylang), $46 each, from The Blanc Collection, feature pretty white glassware and a golden floral design. The candles, available at fleurcollection.com, Bergdorf Goodman and the San Ysidro Ranch in Montecito, CA, are delightfully fragrant and will look perfect at your pre-wedding parties, reception and, of course, in your home.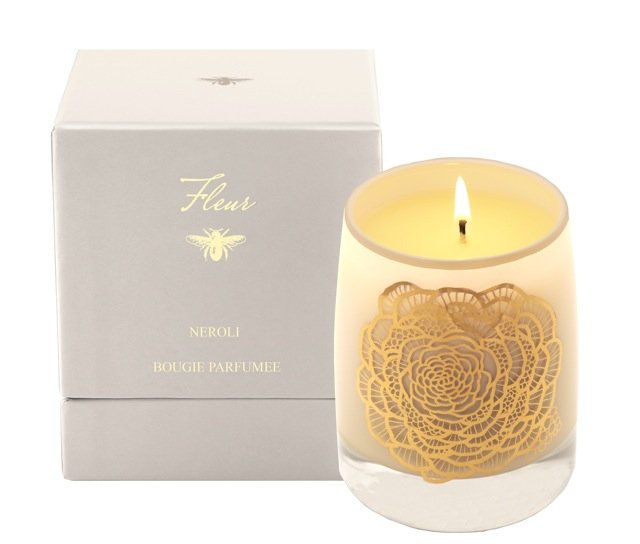 2. Glassybaby also offers great gift ideas. Each handmade, reusable glass votive (totally green and made in the USA) comes with its own tea light. Plus, 10% from the sale of each glassybaby is contributed to a social cause that promotes hope and healing. (To date, over three million dollars have been contributed.) Choose a single votive with a name such as "amore," "cherish," or "true love," or select gift sets for your best man:
And maid of honor:
There are also gifts for mom and dad, father of the bride, mother of the bride and more: Each votive retails for $44 and a set of two for $88.
Bonus: You can rent the votives for your wedding celebrations at $5 each, and shipping is free both ways.
4. Here's a fun idea: Surprise your bridesmaids with candles from JewelScent that contain a hidden jewel valued between $10 and $7,500 (lucky girl who gets that top prize!).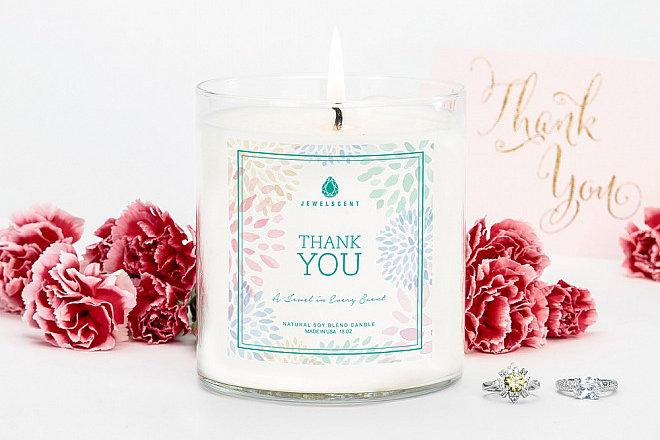 Burn the candle until you spot gold foil, snuff out the flame, let the candle cool a bit, then retrieve the foil with tweezers and unwrap it to reveal a token with a serial number. It may be a ring, necklace, bracelet or earrings. Simply send the order number, product info and serial number to [email protected], and the jewelry will be shipped separately with a certificate of estimated value.
5. House of Honey has introduced two fab candles: The Chalkboard Candle, $25, includes a stick of white chalk.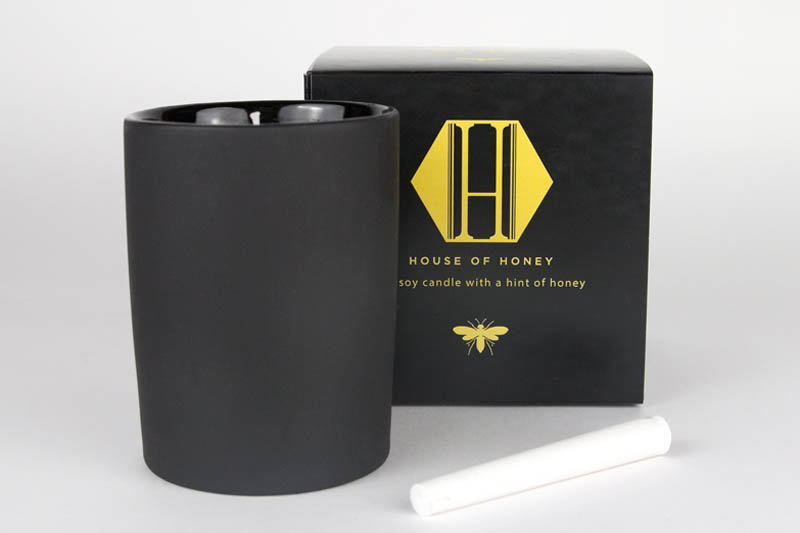 Write each bridesmaid's name on a candle along with a sweet, personalized message, or number the candles and use them as your reception "table cards." You can also place one on the guest book table with "Please sign our guest book" written on it. There are lots of creative ways to use this candle — a terrific addition to any rustic-chic wedding.
The romantic, vintage-style Sugar Bowl Candle, $45, features a fresh berry scent and is a perfect gift choice for your mom and BFFs — makes a great jewelry holder afterward!
6. These colorful candles, $15 each, from the Deco Candle Collection by Vineyard Hill Natural
s come in decorative glass vessels that are perfect for vintage or Art Deco-style celebrations. Afterward, plant herbs or small flowers in the glass vessels or simply use them again with tea lights. Available at amazon.com.
7. I love the look of The Pavane Collection from Gwendolyn-Mary Candles. The illustrated flowers and chic black-and-white striped ribbon give the packaging an ultra-stylish appeal. The collection features perfumes and candles in a variety of gorgeous scents, with prices ranging from $50-$125.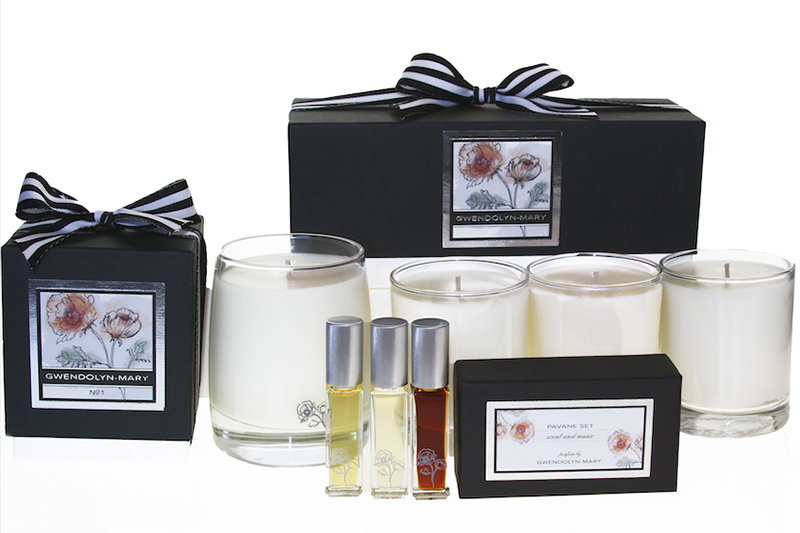 8. Other beautifully illustrated candles are also available from EJH Brand. Fragranced with 100% pure essential oils, these hand-poured, all-natural coconut-wax candles feature luxurious scents like Cool Peony and Amber Sandalwood, $32 each.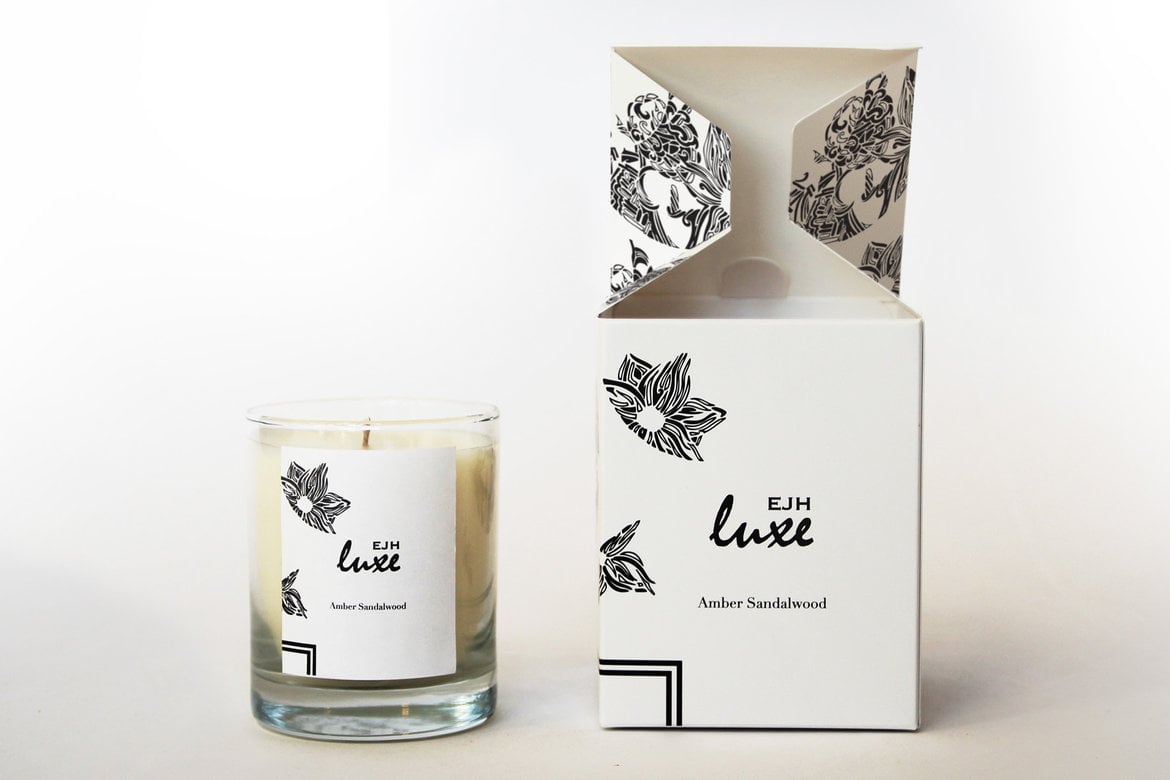 9. For autumn weddings and celebrations consider Mixture's season-perfect Soy Arctic Fill candles with scents like Pumpkin Spice, Fall Harvest and Burning Leaves, $21 each.
10. Air Wick's Life Scents collection, available in July, features wonderful scents for every time of year: Summer Delights, Cozy By the Fire, Spiced Apple Crumble and Emerald Woodlands, $3 each. Bonus: Peel the labels off, and you have decorative candles that will enhance the look of your tables and home. Note: With its special patent-pending technology Life Scents delivers a constantly changing experience of singular scents. For example, each candle contains three distinct fragrances, so for Summer Delights, you might get a waft of vanilla one minute, melon the next and lastly white flowers. An aromatherapy delight!

11. Why not anticipate your honeymoon destination or recall the memory of it afterward with a Yuthica Luxury Travelogue candle, $40? There are 12 unique fragrances ranging from Bordeaux and Cabo, to Maui, Santorini and Tahiti.
12. You can further transform your home into a tropical oasis with Ola Tropical Apothecary's Coconut Wax Candles. Available in six scents including Coconut, Passion Fruit, Plumeria and Tuberose, these candles, $33 each, will soon have you booking another flight to paradise.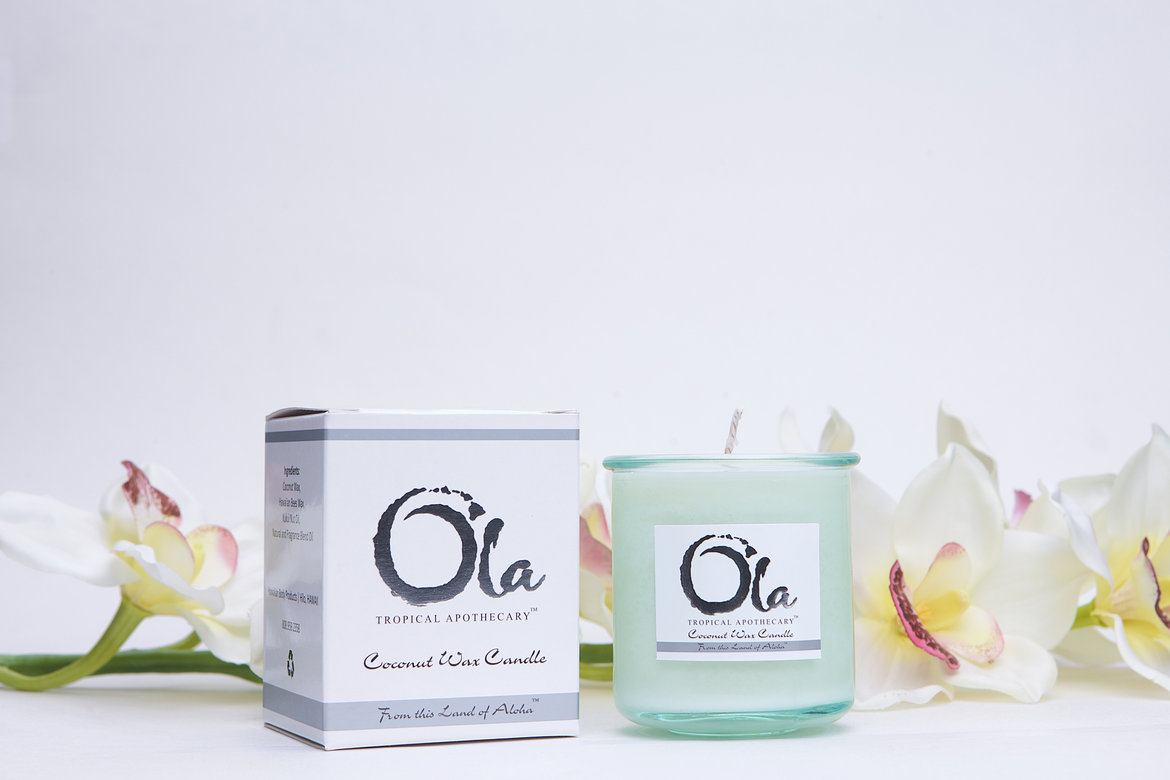 13. And let's not forget about the guys! Maybe your FH isn't crazy about floral or fruity fragrances, but these new products from Paddywax may very well change his mind about scented candles. Each of these hand-poured soy wax candles comes in a reusable glass jar or tin and retails from $18 to $37. Apothecary, a tobacco and patchouli scent, comes in a deep amber antique-style bottle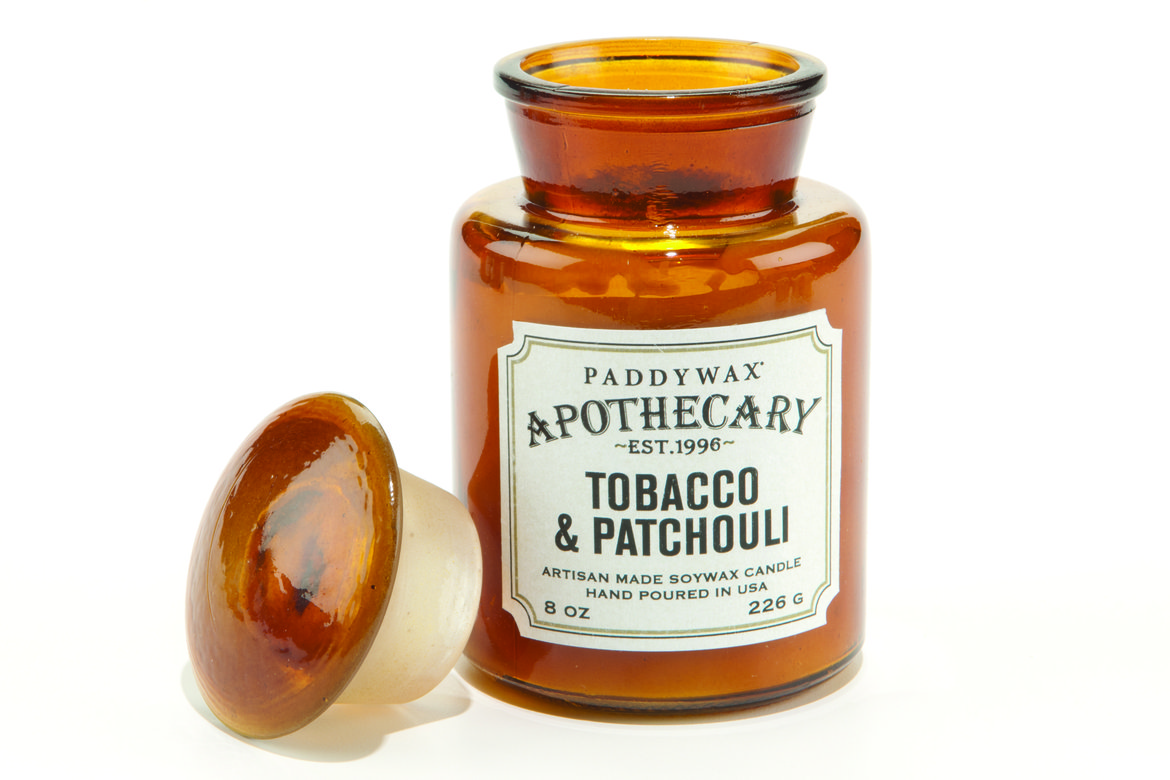 Foundry, with a rich earthy scent of tobacco and vanilla, is in a gunmetal vessel with a wooden lid:
And Library, another tobacco and vanilla scent, features a charcoal glass vessel with a famous literary quote. He's gotta love it!
Have fun selecting and enjoying your own favorite candles. They truly can light up your life!
—Diane Forden