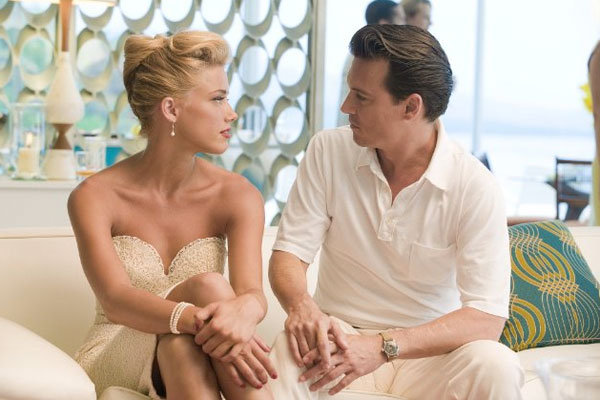 Photo Credit: FilmDistrict
Following Depp's proposal to actress Amber Heard [1], his fiancée hasn't been the only one spotted wearing a diamond ring — the Pirates of the Caribbean star has been sporting one as well [2]. When questioned about the engagement while promoting his latest film, Transcendence, earlier today in China, he replied, "The fact that I'm wearing a chick's ring on my finger is probably a dead giveaway. Not very subtle."
So is the star actually trying to start a trend of men wearing engagement rings? Not exactly. Turns out, the ring he originally purchased for Heard was too big; but instead of getting it resized like a regular person, he decided to buy her a new ring and wear the original ring himself (stars... they're just like us).
Tell us: Would you want your fiancé to wear an engagement ring?
—Kristen Klein