The wedding shower has gotten a bad rap in recent years, with many young women thinking of it as an outdated obligation instead of the fun pre-wedding party it is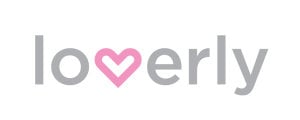 Loverly [1] is the heart of weddings: a visual inspiration search engine designed to help brides discover ideas, people to hire, and things to buy. Loverly makes finding beautiful wedding inspiration easier than ever! Their images are powered by the best wedding publishers and wedding shopping partners on the web. Find Bridal Guide on Loverly >> [2]
The wedding shower has gotten a bad rap in recent years, with many young women thinking of it as an outdated obligation instead of the fun pre-wedding party it is. Many brides are opting out of the tradition altogether, but we think it just needs to be reimagined! Read on for our favorite new ways to do wedding showers.
1. Give it a fun theme.
A great theme can take an average party to the next level, and incorporating a fun, modern theme is the easiest way to make a wedding shower more fun. One theme we love for summer: a patio party! Think: a backyard bash complete with lawn games and BBQ; guests are encouraged to bring patio-related gifts for the couple.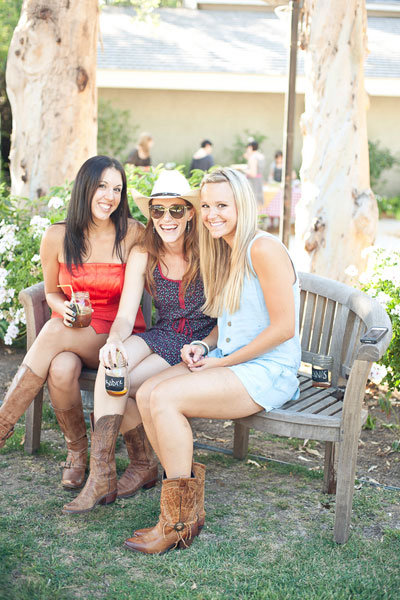 Photo Credit: Brandi Welles [3] on Inspired By This [4] via Lover.ly [5]
Bridal shower ideas & recipes >> [6]
2. Include the guys.
Making the shower co-ed is one of the easiest ways to bring the event into the 21st century. First, most brides have male friends and brothers who they'd like to invite. And there's really no reason to exclude a groom from the wedding shower — especially considering that men are more involved in wedding planning and taking care of the home than ever before. Bonus: Having a partner there can also be a relief for brides who don't like to be the center of attention!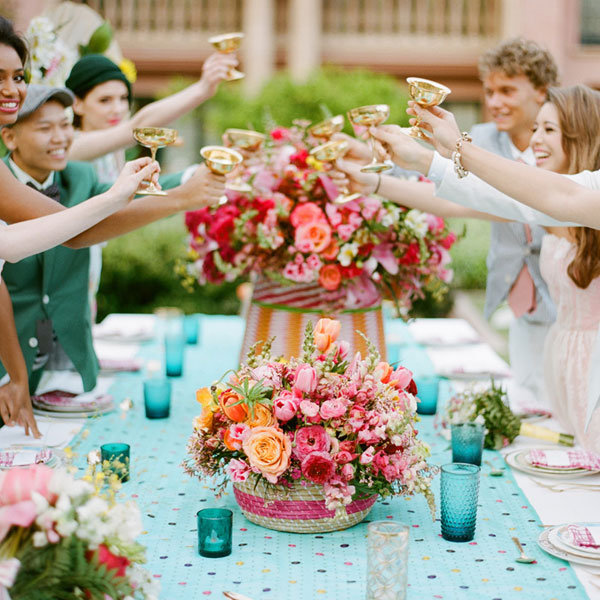 Photo Credit: Jose Villa [7] on Grey Likes Weddings [8] via Lover.ly [9]
Wedding shower invitations >> [10]
3. Serve cocktails.
Bridal showers are often dry events, but making a delicious cocktail (like the pomegranate pear dazzler shown above) will help guests relax and mingle. Unless the guest of honor has a specific objection to serving drinks, there's no reason not to pop champagne. It's a celebration, after all!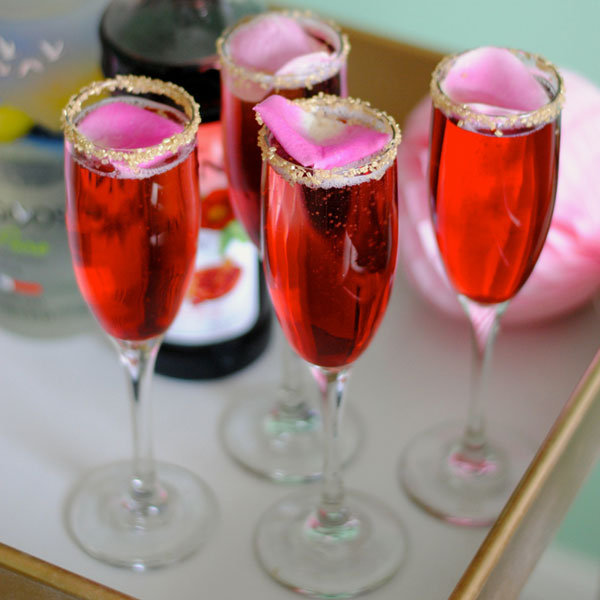 Photo Credit: Rachel W. Miller [11] on Lover.ly [12] via Lover.ly [13]
Get inspiration for your signature cocktail >> [14]
4. Play games that are actually fun.
It's time to re-think the wedding shower games we've been playing for years and try some new games that guests can actually get into. You can't go wrong with a pretty piñata. We've seen guests get super into wedding trivia (start with this list of fun facts you didn't know about weddings [15]), especially when there are cool prizes at stake. And our new favorite wedding shower game is selfie hot potato [16]! Have everyone dress up in hideous wedding attire from the '80s and '90s to make it even more fun.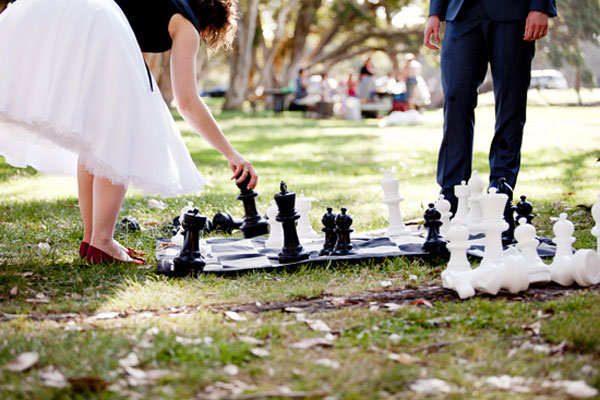 Photo Credit: Imajica Photography [17] on Polka Dot Bride [18] via Lover.ly [19]
Great wedding entertainment ideas >> [20]
5. Put the gifts on display.
While some older relatives might push back on this idea, the display shower (where gifts are displayed, unwrapped, on a table during the shower) is a great way to liven up the bridal shower. Watching the bride open her gifts — especially gifts she specifically asked for — isn't exactly the height of entertainment for most people (and makes many brides feel uncomfortable). A display shower allows the bride to spend more time with friends and family, which should be the point of the shower anyway!

Photo Credit: Jose Villa [7] on Grey Likes Weddings [8] via Lover.ly [21]
Gift ideas for the newlyweds >> [22]
—Rachel W. Miller