The Today Show's Savannah Guthrie married her boyfriend of four years, Michael Feldman, over the weekend in Tucson, Arizona. But that wasn't the only happy news they were celebrating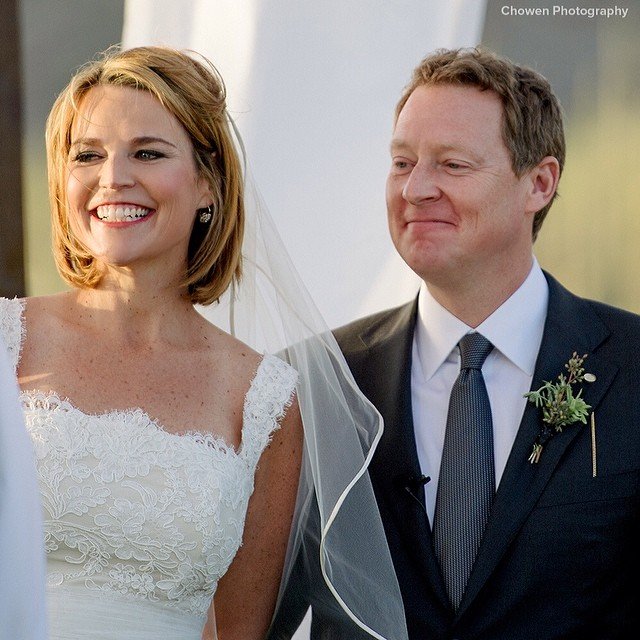 Photo courtesy of The Today Show via Instagram
Today Show's Savannah Guthrie married her boyfriend of four years, Michael Feldman, over the weekend in Tucson, Arizona. But that wasn't the only happy news they were celebrating — the couple also announced at the wedding that she's four months pregnant with their first child! After the couple's intimate gathering of 80 to 90 guests sat down for the candlelit reception dinner, the DJ started playing the NBC News "Special Report" music; Guthrie then looked at her new husband and said, "So, should we break some news? Okay. I — well, we — are four months pregnant!" The crowd immediately began to cheer.
"It's funny, 'cause we set the wedding date, I bought my dress, and then I found out," she later said [1]. "So I've been doing a little praying that I would fit in it, and it all worked out." Luckily, her gorgeous Monique Lhuillier gown still fit like a glove!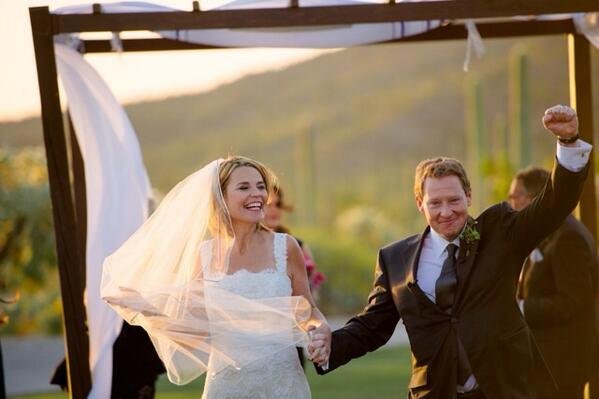 Photo courtesy of Savannah Guthrie via Twitter
At the ceremony, the bride's brother walked her down the aisle: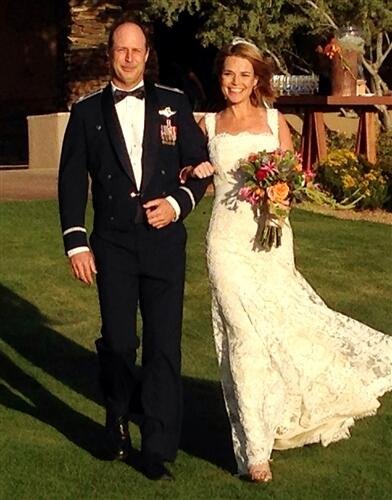 Photo courtesy of The Today Show via Twitter
Her Today Show family — including Al Roker, Matt Lauer, Hoda Kotb, and Willie Geist — was on hand to witness the celebration. Also on the guest list: Dorothea and Jon Bon Jovi, who Feldman became friends with through his work with the Clinton/Gore administration as a communications strategist.
"It was such a gorgeous setting," said Roker. "At one point after the ceremony, the sun was setting on one side, the other, we're talking about a full moon. It was beautiful."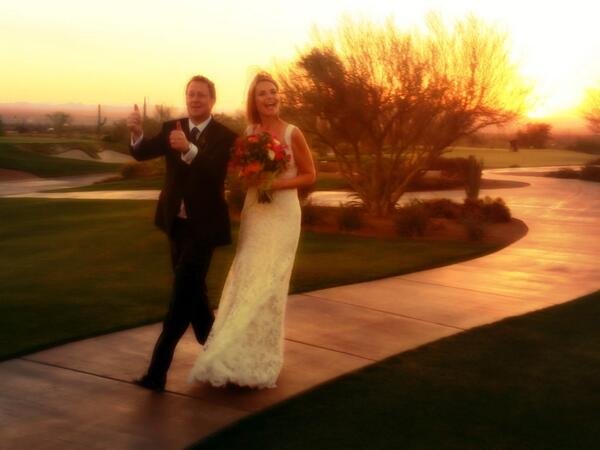 Photo courtesy of Al Roker via Twitter
The team celebrated the happy news on air this morning:

Photo courtesy of The Today Show via Twitter
Congratulations to the newlyweds!
—Kristen Klein