Jess Levin, founder of Carats & Cake, shares her top wedding-planning tips

Photo Credit: Michael & Anna Costa Photography [1] / See more from this wedding ► [2]
Don't rush into planning mode
Embrace the moment! So many couples rush into planning mode right away without taking the time to bask in the "just engaged glow." Regardless of whether you're planning a 12-week [3] or 12 month [4] engagement, you have time. The beginnings only happen once, so breathe.
Start with the big-picture questions
Do you want a big or small wedding? Outdoor or indoor? City or country? These overarching decisions will help drive the overall look and feel of your wedding and make determining your bridal style a little easier.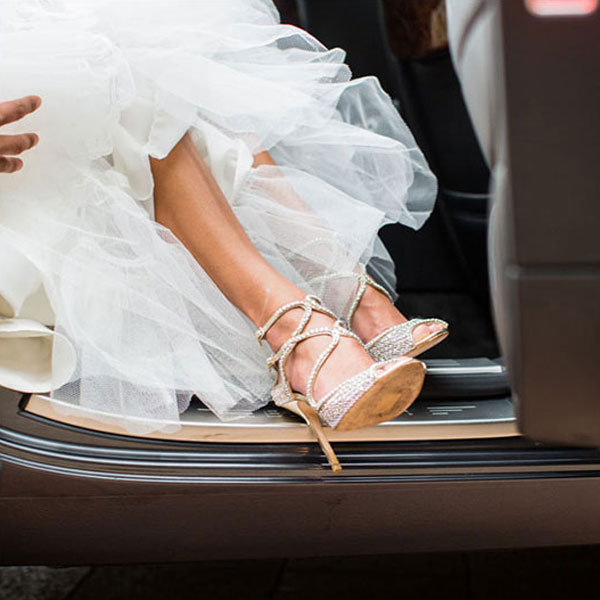 Photo Credit: Samuel Lippke Studios [5] / See more from this wedding ► [6]
Set your budget early on
I know finance isn't exactly the language of love, but when you do start the planning process, it's important that you have a sit-down with all parties involved [7] and discuss the big picture, from budget [8] to responsibilities [9]. The biggest piece of advice I hear from couples every day is that communication and organization are key. Not only does this help everyone get on the same page, but also it avoids future conflicts. And getting all of the nitty gritty out of the way first means you can focus on all the fun stuff, like flowers [10] and cake [11].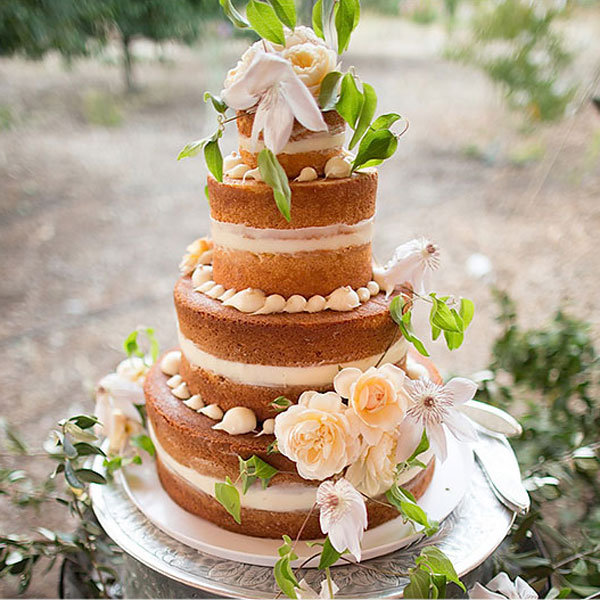 Photo Credit: Michael & Anna Costa Photography [1] / See more from this wedding ► [2]
Splurge on the things that matter most to you, and figure out how to save on the things that don't. Obsessing over a designer dress but don't really care about tunes? See if a friend can make you an amazing playlist so you don't have to pay for a DJ, and then head over to Marchesa [12]. Make a list of the items that are important to you, rank them, and adjust your budget accordingly. I am also a big believer in working with your "team" to help trim your budget. For example, speak with your venue to understand what existing décor is available for use, or work with your florist to make your ceremony flowers usable beyond the "I dos."
One tip I have learned along the way is that photographs last a lifetime, so finding the right person to capture your big day [13] might be worth the splurge.
Focus on the big picture
I think managing expectations becomes one of the biggest challenges when planning a wedding, whether it's pleasing your family [14] or balancing your budget. There seems to be a disconnect between what is expected and what is realistic (what do you mean that gorgeous bouquet I love on Pinterest is $500?! My budget is $200!). Too many couples say they lose sight of what their big day is really about and get lost in all the details.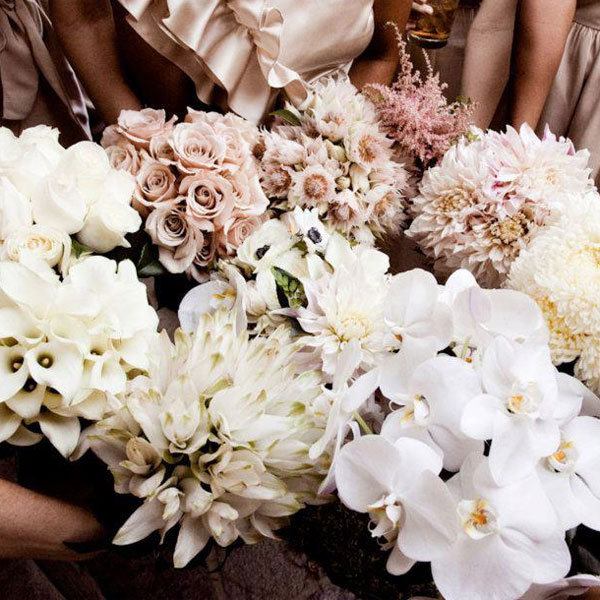 Photo Credit: Christine Chang Photography [15] / See more from this wedding ► [16]
Don't be afraid to break the rules
I love when couples take something that is traditional to weddings and add a twist. We just had this amazing couple share their wedding on Carats & Cake [17] where, instead of covering the tables with floral arrangements, they opted to cover the ceiling. There were white flowers cascading into the room, intermingled with chandeliers to create this incredibly elegant yet whimsical feeling.
My favorite décor style at the moment is bringing the indoors outside. Think chandeliers under the stars and couches on the grass — basically, your traditional indoor design elements being used outside to create the ultimate relaxed, luxury feel.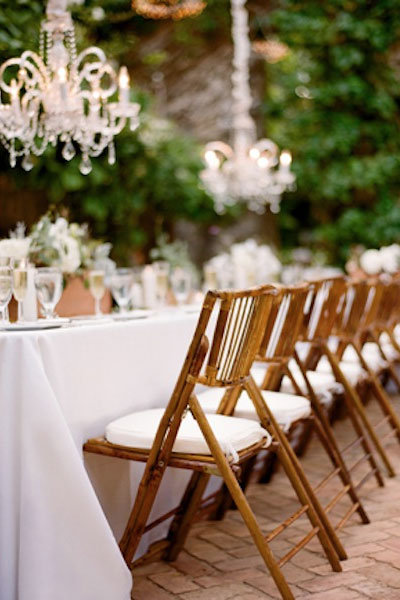 Photo Credit: Lacie Hansen Photography [18] / See more from this wedding ► [19]
With wedding gowns, I love the hint of color we are seeing, from blush tones to soft grays — they're still "bridal" but with a modern twist. We are also seeing a transition away from traditional bridesmaid attire, meaning wedding parties are no longer restricted to an identical dress or color palette. Some of the most popular bridesmaid dresses allow for variations on the same dress, and many brides are even letting their leading ladies choose their own dresses entirely [20]. I don't think the conventional notion of identical bridesmaids will ever disappear, but I do think that in 2014, we are going to see more and more brides opting to change it up.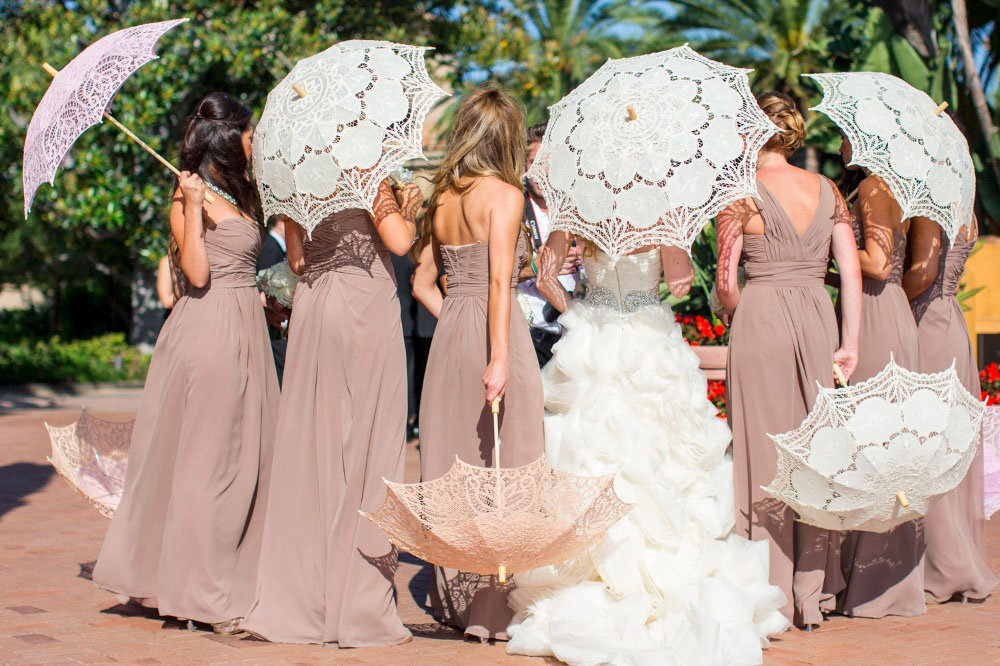 Photo Credit: Samuel Lippke Studios [5] / See more from this wedding ► [21]
I'm drawn to weddings that have some element of the unexpected that really captures the couple's personality, from a black-tie barefoot beach wedding to something as simple as the place cards. But even better are the moments you simply can't plan for — the "stolen moments" that grab the couple in an intimate exchange and show them truly enjoying their wedding day.

Photo Credit: Paul Barnett Photography [22] / See more from this wedding ► [23]
—Jess Levin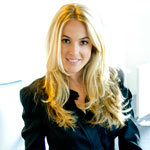 Jess Levin is the founder of Carats & Cake [17], a user-friendly website designed to help newly engaged couples sort through the various options for florists, bakeries and other vendors in their area through real feedback from real brides. Carats & Cake's philosophy is simple: everyone deserves a dream wedding, and making this dream come true really doesn't need to be so hard.