As the year comes to an end, we asked the famed designer to share some of his favorite trends and ideas that he saw emerging this past year
Preston Bailey is one of the most in-demand event planners for the rich and famous — he's worked with Oprah Winfrey, Donald Trump, Joan Rivers, Matt Lauer, Michael Douglas and Catherine Zeta-Jones, and Uma Thurman, among others. This past year, he designed the $10 million Lord of the Rings-inspired wedding [1] of Facebook/Napster billionaire Sean Parker to singer/songwriter Alexandra Lenas, as well as NBA star LeBron James' elegant San Diego wedding to his high school sweetheart, Savannah Brinson.
As 2013 comes to an end, we asked the famed designer to share some of his favorite trends and ideas that he saw emerging this past year.
Light-Up Tents
"Gone are the days of the ugly white plastic tent exteriors," said Bailey. "Projections are a great way of creating a statement and transporting guests into a new realm."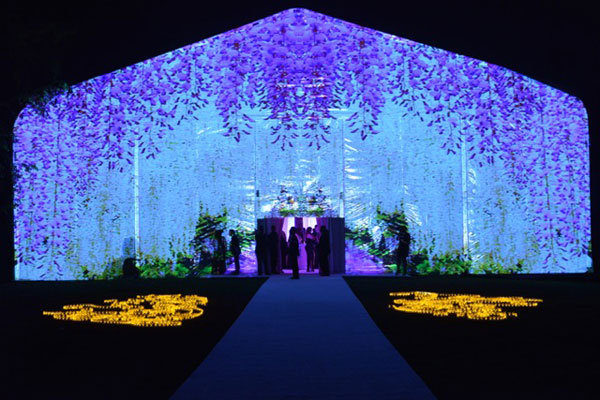 Outdoor Weddings
Sean Parker's majestic forest wedding became one of the year's most talked about celebrations. With strands of flowers cascading from the trees, a petal-strewn aisle, and rustic benches as seating, it's easy to see why. "Outdoor ceremonies are still very popular, in spite of Mother Nature's unpredictable moods," said Bailey.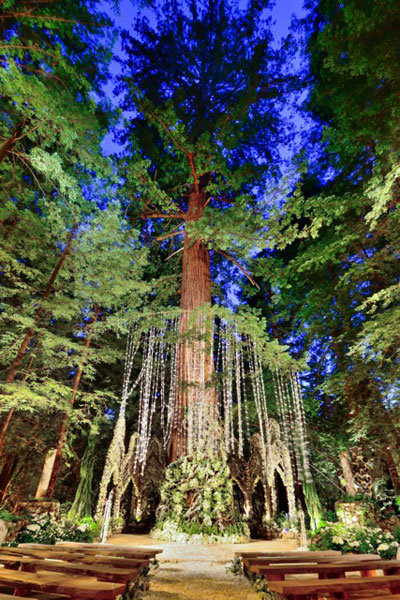 Food as Art
If you're having an outdoor wedding, it can be much more practical to have the food cooked outdoors, as seen here at Sean Parker's wedding. "I love the idea of using the 'cook' tent as a design element," said Bailey. "Paula Le Duc catering did this for this event, and it was wonderful." Guests will love watching as their food is prepared!
Understated Bouquets
Traditionalists are drawn toward all-white bouquets, but Bailey has started recommending that his brides add a soft touch of color, like a muted pink tone. "It creates a subtle contrast against the all-white or all-cream bridal gown," said Bailey.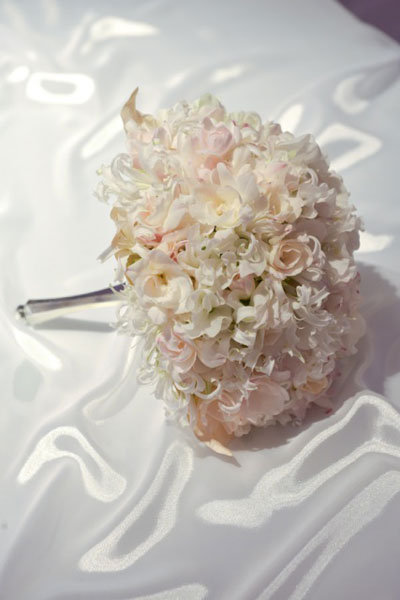 Crystal Accents
The #1 décor element Bailey's brides request — crystals (and lots of them!). "This can be done, as long as one is sensitive to balance the proper use of crystals with flowers," said Bailey.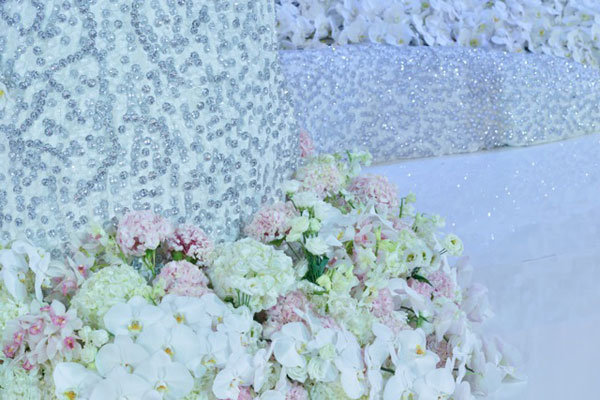 Pearl Accents
Timeless, classic pearls are showing up more and more often in wedding décor, whether strung along the ceremony aisle. incorporated in the centerpieces, or added to the bouquet. "There is something very feminine about to use of pearls," said Bailey.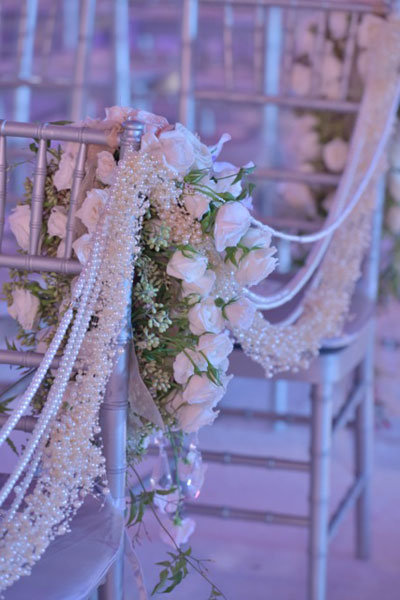 Winter Whites
Love the look of a winter wedding but hate the cold? You're in luck: "Winter whites have become very popular — even in the summer months," said Bailey. "There is something very bridal about the look, and it has become more popular than ever."
Statement Flowers
Bailey is well-known for his floral sculptures, and they're still in high demand with his clients. "Regardless of the wedding, it is always fun to create at least one conversation piece," said Bailey. "We created a floral sculpture for this wedding as part of the food station, and it was a big success with guests."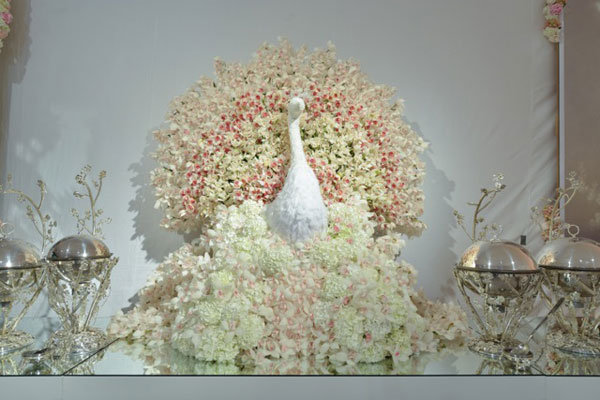 Dessert Buffets
When it comes to your dessert course, the presentation is just as important as the taste. Lavish dessert displays are huge right now — they're fun for guests, because they can pick and choose what they want, and they add another element of fun to the evening portion of the celebration.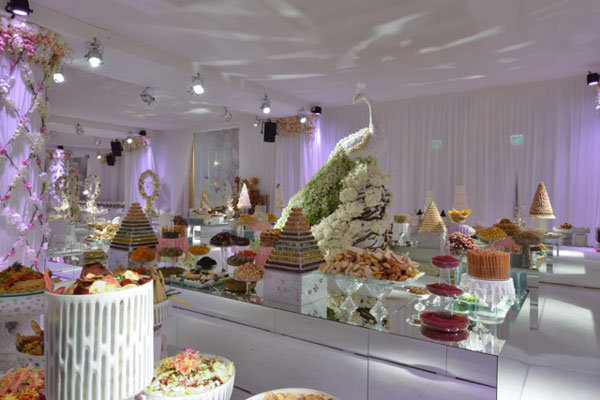 Wrap it Up in Style
Most people don't put much thought into how they package their gifts — which is why your bridal party gifts will stand out with this simple trick: "We have suggested wrapping these presents with flowers similar to the ones used in the wedding, and my brides love the idea," said Bailey.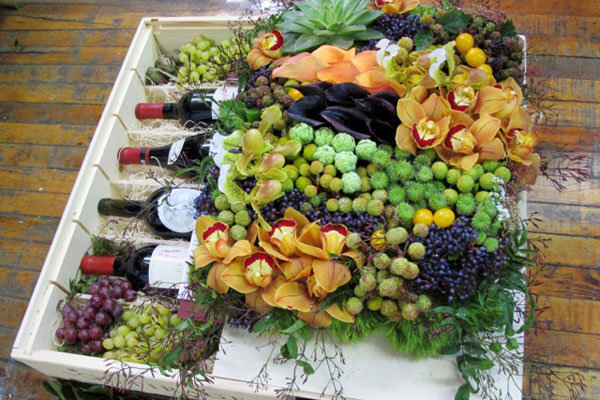 Tell us: What's your favorite trend from this past year?
—Kristen O'Gorman Klein
Photos courtesy of prestonbailey.com [2]