Our travel editor reveals her all-time favorite honeymoon ideas, with her top choices in hotels, beaches, restaurants, and spas.
Honestly, this article was one of the hardest for me to write in the dozen years that I've been a travel editor. It was a difficult task to pick absolute favorites from my travels across the world. So, here's a list of some of my most memorable experiences in the past decade. Bonus: I've added some of my fave travel tips. Bon Voyage!
Top Hotels
These spots have some similarities: the service is impeccable, the views are jaw-dropping and they all feel off the grid. Amanyara, on Turks & Caicos, offers serene accommodations scattered among tropical foliage, giving you the distinct feeling of being the only VIP guest. Don't miss: Watching the sunset at the main pool (room rates start at $1,300 a night and include airport transfers and some activities; amanyara.com [1]).

Photo Credit: Aman Resorts
Of all the places across the globe that offer butler service One & Only Palmilla is a standout. My personal attendant sensed exactly when he was needed and when I wanted to be left alone. Palmilla also has one of the only swimmable beaches in Cabo. The floating beds at One & Only Palmilla are secluded and ultra romantic (room rates start at $585 a night; oneandonlyresorts.com [2]).

Photo Credit: One&Only Resorts
Yes, andBeyond Xaranna in Botswana is extremely remote, but what makes this place so special is the artful blend of the rustic, classic African-bush tents with fantastic modern amenities. I die for outdoor showers, so having one that opens onto the lush Okavango Delta is simply awesome (room rates start at $650 per person, per night, all-inclusive; andbeyond.com [3]).
Spectacular Spas
My husband is eh about spa-ing, so when he deems a place OMG-worthy, we've got a winner. Our most memorable pampering experience was the four-hour couples extravaganza at the the Mandarin Oriental, New York [4]. Set in a spa suite with a steam room, fireplace, bath-built-for-two and a traditional Thai bed, it features a two-hour massage, a meal and loads of time for lounging.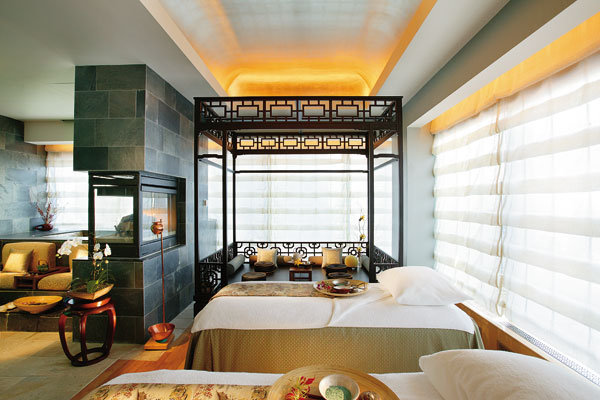 Photo Credit: Mandarin Oriental Hotel Group
I'm not one for Asian-inspired spas located anywhere but Asia, but the bungalow retreat at the One & Only Ocean Club [5] in the Bahamas works so well. Each treatment area has a private plunge pool and super-skilled therapists. The spa at Thailand's Four Seasons Koh Samui [6]is also a collection of individual houses. A wooden path snakes through a jungly landscape to each treatment space, which boasts a plunge pool and great views.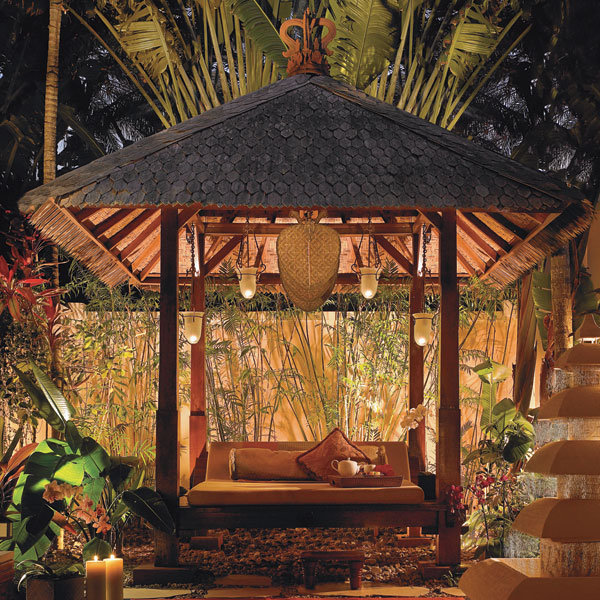 Photo Credit: One&Only Resorts
Next: Most Memorable Meals, Favorite Excursions, and More ► [7]
Most Memorable Meals
I'll never forget the spicy tofu entrée served at the tiny Hotel Lanai [8] in Hawaii. The meal was the right blend of fiery and earthy. At Jaleo [9] in Las Vegas, chef José Andrés has created a menu that is a delectable blend of traditional Spanish dishes and foamy gastronomical inventions. The dehydrated olives are out of this world and the desserts are must-save-spacers.
Photo Credit: The Cosmopolitan of Las Vegas
In heaven they must eat the cheese plate dessert served at the White Barn Inn [10] in Kennebunkport, Maine. It was simple and spectacular.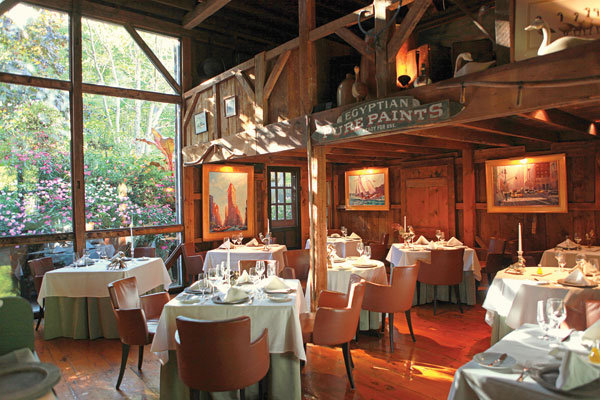 Photo Credit: White Barn Inn
Travel Tip: Always wear slip on shoes with rubber soles at the airport. I prefer Toms. They have a nut of arch support and look cute at the beach, city or country.
Favorite Excursions
Of all the places I've visited in the world, perhaps none had such a profound impact on me as Machu Picchu. The ancient Incan complex high in the Andes truly is a mystical place with heaps of trails that weave among the pre-Colombian structures. I love snorkeling—it's amazing to see a kaleidoscope of brilliant sea life below the water. The snorkeling in Lanai is great, as well as around the islands of southern Thailand, but the waters of Turks & Caicos have the most diverse fish—and colors. There are few things cooler than Jet-skiing around Bora Bora. Doing 360s and getting air while taking in the killer views of the South Pacific paradise is incomparable.

Photo Credit: Tahiti Tourisme
Special Historic Sites
Carcassonne, France, a medieval, walled city near Bordeaux is the definition of storybook with winding streets and terracotta-roofed buildings. And I adore Tulum, a Mayan ruin set high above a small beach with some of the best waves for body surfing.

Photo Credit: Riviera Maya Destination Marketing Office
Amazing City Vistas
Hit the bar at the Mandarin Oriental Las Vegas [11] at dusk and marvel as the desert and the Strip turn pink just before the night sky falls. The rooftop bar at the Thompson Hotel [12] in NYC is limited to guests and a handful of key-holders, which makes taking in the 360-skyline vistas crowd-free. There may not be any iconic buildings on view from the rooftop pool at the InterContinental Mumbai [13], still the city seems to twinkle far beyond the horizon.

Photo Credit: Intercontinental Hotels and Resorts
Travel Tip: Limit Yourself to five beauty products. I tote an all-over highlighter, mascara, concealer, lipgloss and Rosebud Salve.