Once you've pinpointed your wedding style—city chic, classic girl, easy-breezy—it's a snap to pick out the perfect accessories!
Home Page Abstract:
Whether you're a city slicker or a beach babe, we've got gorgeous picks to fit your style.
Garden Girl
Be a blooming beauty with nature-inspired accents. Tip: For a formal garden wedding, floral embroidery or rosettes add subtle whimsy to your look.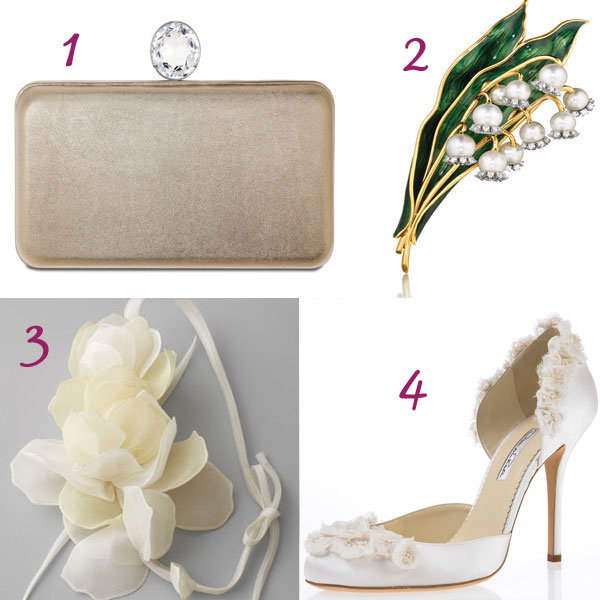 Our Picks: 1. Leather clutch with crystal clasp by Menbur at Marshalls. 2 .Verdura enamel and pearl lily of the valley brooch. 3. Silk dogwood sash by Cecile Boccara for BHLDN. 4. Satin d'Orsay pumps by Oscar de la Renta.
Dress by Carolina Herrera
More Wedding Styles:
► Beach [1]
► Ballroom [2]
► Urban [3]
Beach Babe
Gold accessories will sparkle on the beach and look great with your sun-kissed tan. Tip: When choosing a dress for a destination wedding, think light, breezy, and easy to pack.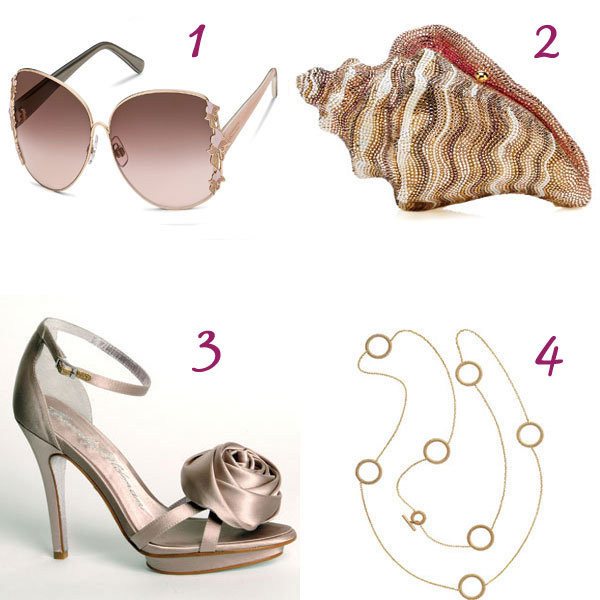 Our Picks: 1. Metal sunglasses by Swarovski. 2. Conch shell seashell miniaudière by Judith Leiber. 3. Satin platform sandals by Beverly Feldman. 4. Gold hoop necklace by Mauboussin.
Dress by Lazaro [4]
More Wedding Styles:
► Garden [5]
► Ballroom [2]
► Urban [3]
Belle Of The Ball
Diamonds and crystals are perfect for the classic bride. Tip: The regal ballgown, in all its grandeur, is perfect for a lavish formal weding.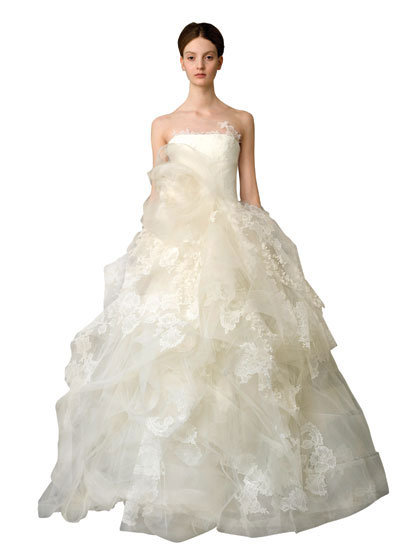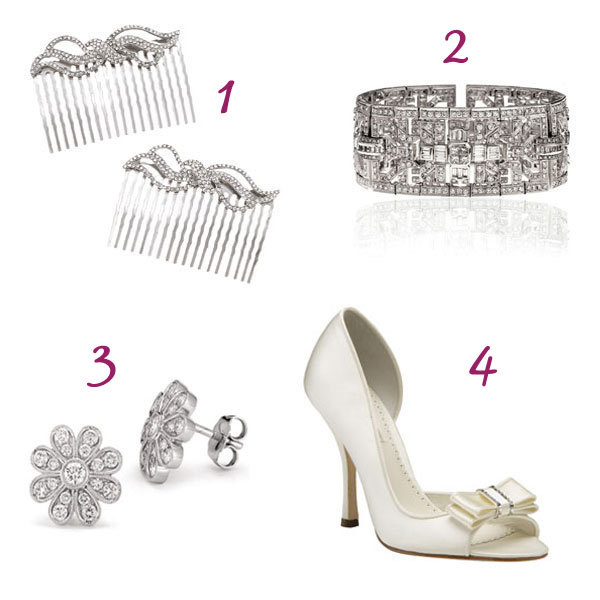 Our Picks: 1. Crystal hair combs by Spring Street. 2. Art Deco bracelet by Katerina Maxine. 3. White gold diamond earrings by Iced Orchid. 4. Silk peep-toe heels with bow detail by Benjamin Adams.
Dress by Vera Wang [6]
More Wedding Styles:
► Garden [5]
► Beach [1]
► Urban [3]
City Slicker
For an urban-chic look, opt for sleek, modern shapes. Tip: For an intimate city hall wedding, a charming short and chic dress is a smart choice.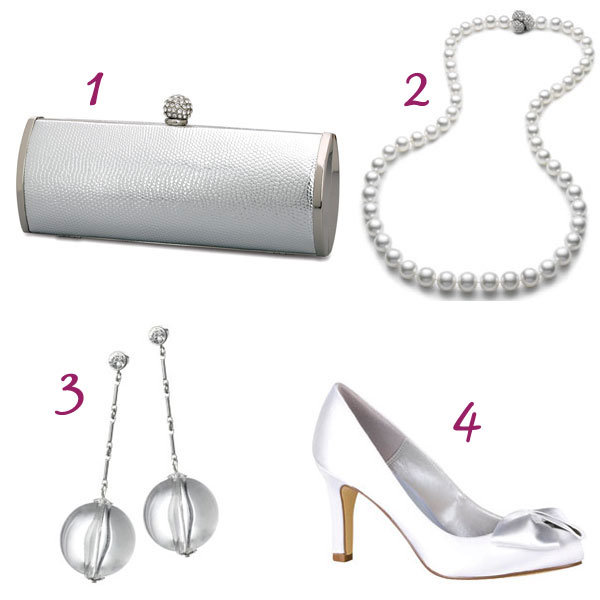 Our Picks: 1. Silver clutch with crystal clasp by Coloriffics. 2. Pearl necklace by Tiffany & Co. 3. Lucite earrings by Amanda Pearl. 4. Satin heels by Unforgettable Moments by Lela Rose for Payless.
Dress by Oscar de la Renta [7]
More Wedding Styles:
► Garden [5]
► Beach [1]
► Ballroom [2]