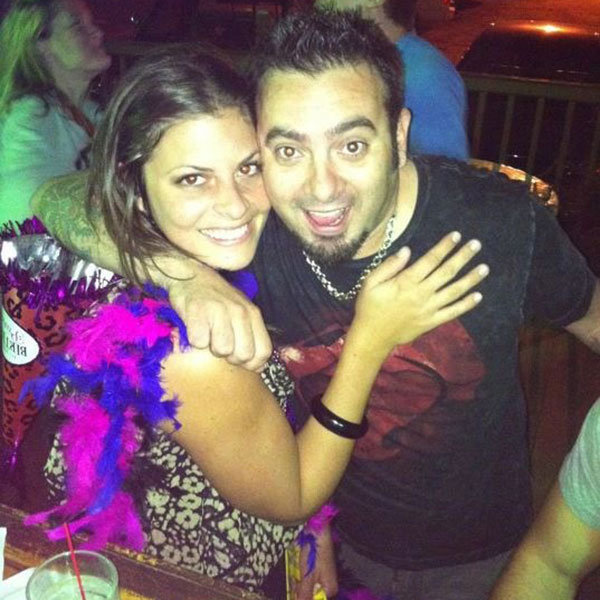 Photo via Chris Kirkpatrick on Twitter
The former boy bander, 42, married girlfriend Karly Skladany, 29, last night at the Loews Hotel in Orlando, FL. All five 'N Sync members reunited to celebrate the happy couple; Justin Timberlake (who attended with wife Jessica Biel), JC Chasez, Joey Fatone, and Lance Bass served as ushers, wearing rental tuxes from Men's Wearhouse! See photos here.
"He got us the cheapest tuxes there he could possibly get, which I think is so Chris and very lovely," shared Bass on Siruis XM radio last week. "I mean, that's just who he is. I think it's hilarious to know that Justin Timberlake is going to be in a Men's Wearhouse tux, ushering the wedding."
Kirkpatrick popped the question last October while the couple of three years had been vacationing in Italy.
"We had a hotel room at the Isle of Capri, overlooking the Mediterranean. It was one of the most beautiful places I've ever been. And it hit me: I wanted to propose to Karly. So I ran to a jewelry store, found the perfect ring and bought it," he told People about the proposal.
After calling Skladany's father to get his blessing, he proposed by slipping the ring in her champagne glass while enjoying a quiet evening together on their balcony.
"I know it sounds cheesy, but it was romantic. As soon as I asked her, she said, 'It's about time!' And we laughed. It was spur of the moment, but it was absolutely perfect," he said.
We can't wait to see more picture from the wedding!
—Kristen O'Gorman Klein